We are an established family friendly dental practice in downtown Edmonton, offering a wide variety of dental care.
We sincerely believe that visiting a dentist should not be a frightening or stressful experience. We provide a comfortable atmosphere with clear communication to every one of our patients.
You can find us easily on Jasper Avenue and 105 Street.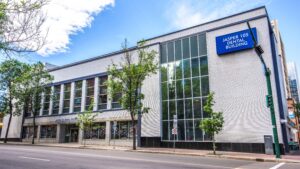 We offer free parking downtown to our patients. Conveniently located on the west side of the building.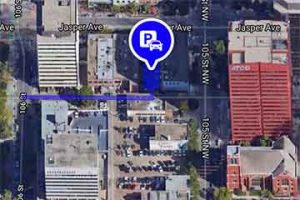 At Academy Dental, we strive to help you maintain good oral health. We are here to help with all your dental needs. Our team of general dentists have been providing dental health care for Edmonton and surrounding areas for over 40 years. 
Dr. Samuel Dutil, Dr. Karyn Isbister and Dr. Jim Jurasek are welcoming new patients.
Children's dentistry
General dentist services
Teeth cleaning
Root canal therapy
Crowns
Fractured tooth management
Tooth replacement options
Dental bridges
Cosmetic procedures
Digital X-rays
Teeth whitening
Bruxism or grinding appliances
Emergencies welcome
Conscious sedation
Implants
Bone grafting and sinus lifting solutions
Sports guards
Invisalign®
Botox — facial and TMJ therapy
Snore guards and sleep apnea appliances
Standard dentures
Implant supported dentures

We always accept new patients.
To find out more about our new patient experiences and start your journey with Academy Dental
Monday
7:30 AM to 4:00 PM
Tuesday
7:30 AM to 5:00 PM
Wednesday
7:30 AM to 4:00 PM
Thursday
7:30 AM to 5:00 PM
Friday
7:30 AM to 1:00 PM
What Our Patients Say About uS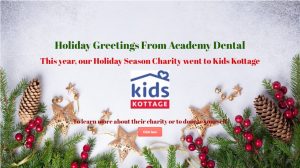 To learn more about their charity or to donate yourself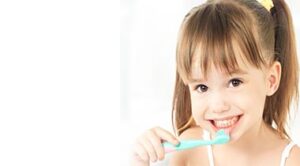 Until the age of about 8 years old, children must be helped by parents to clean their teeth properly. The dexterity needed to brush their teeth is about the same as the ability to write or print their name properly. Even before your child has teeth you may want to clean their mouth and gums …