We are an established family friendly dental practice in downtown Edmonton, offering a wide variety of dental care.
We sincerely believe that visiting a dentist should not be a frightening or stressful experience. We provide a comfortable atmosphere with clear communication to every one of our patients.
You can find us easily on Jasper Avenue and 105 Street.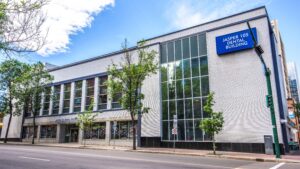 We offer free parking downtown to our patients. Conveniently located on the west side of the building.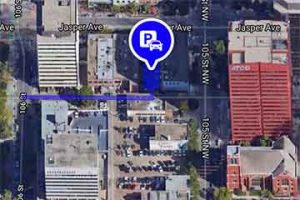 At Academy Dental, we strive to help you maintain good oral health. We are here to help with all your dental needs. Our team of general dentists have been providing dental health care for Edmonton and surrounding areas for over 40 years. 
Dr. Samuel Dutil, Dr. Karyn Isbister and Dr. Jim Jurasek are welcoming new patients.
Children's dentistry
General dentist services
Teeth cleaning
Root canal therapy
Crowns
Fractured tooth management
Tooth replacement options
Dental bridges
Cosmetic procedures
Digital X-rays
Teeth whitening
Bruxism or grinding appliances
Emergencies welcome
Conscious sedation
Implants
Bone grafting and sinus lifting solutions
Sports guards
Invisalign®
Botox — facial and TMJ therapy
Snore guards and sleep apnea appliances
Standard dentures
Implant supported dentures

We always accept new patients.
To find out more about our new patient experiences and start your journey with Academy Dental
Monday
7:30 AM to 4:00 PM
Tuesday
7:30 AM to 5:00 PM
Wednesday
7:30 AM to 4:00 PM
Thursday
7:30 AM to 5:00 PM
Friday
7:30 AM to 1:00 PM
What Our Patients Say About uS
Roger Mallet-Paret
2023-01-25
Very professional office and excellent dentistry and teeth cleaning
James Greenough
2023-01-19
Great; good people good atmosphere.
Great dental office, very friendly and professional. I would highly recommend Dr. Isbister and her team.
Following another major incident with a visible crown that broke, Paula was able to book me the next day for an extended appointment with Dr. Dutil who once again did an excellent restoration job and saved my crown. Academy Dental have been my dentristry providers for 35 plus years. Throughout this time their high quality of dental service has never diminished. Once again a big thankyou to Dr. Sam and assistants for their dedication and commitment to quality service. John Shires
Timothy Alderson
2022-11-16
From front to back, always the best!
Our family has been going to Academy Dental for over 20 years. I highly recommend Dr. Isbister and her team! From the front desk to the hygienists and assistants, customer service is top notch!
I have gone to Academy Dental since the 1980's, moved to the west coast, then southern Ontario and came back in the mid 1990's to Academy Dental. The professionalism and outstanding customer service is outstanding each and every visit. As a former Wardair employee, I can assure you that I know a thing or two about customer service!
Dr. Isbister and her team are organized, friendly, professional and timely. Outstanding!
Dr Jurasek and the staff are all great! And there is free parking even though it is downtown. Another plus.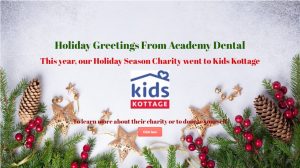 To learn more about their charity or to donate yourself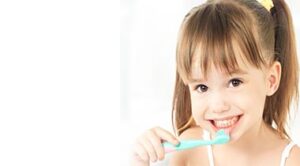 Until the age of about 8 years old, children must be helped by parents to clean their teeth properly. The dexterity needed to brush their teeth is about the same as the ability to write or print their name properly. Even before your child has teeth you may want to clean their mouth and gums …